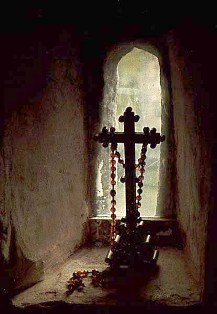 If you have lost hope and if you know of anyone else who has as well and because of it are making wrong decisions, I truly believe that this book will bring forth faith, hope, healing, peace and joy, awareness, love, and a greater understanding of our Christ Jesus and His unconditional love and forgiveness. Do not choose a life of hopelessness and furthermore, do not choose an eternity of incomprehensible pain and suffering. God offers us the greatest freedom, freeing us from the bondage of sin through Jesus Christ.
If you have ever loved the most precious riches, then I have an invaluable treasure to present you.
I also encourage you to obtain a copy of
God's Word, the Bible.
There is MUCH HOPE with Jesus Christ! Repenting of your sins, praying with the right motives, persevering in prayer, and having faith, Jesus Heals!
The Real Truth Finally Revealed
Answers


to the most frequently asked questions about Satan's deceptions
and the Real Truth of God !